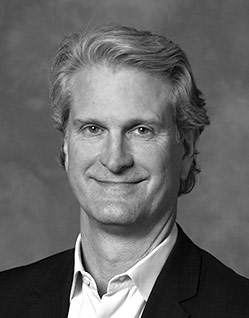 James (Jim) E. Craig manages Chevron Corporation's Project Resources Company (PRC) Project Production Management and Innovation Team located in Houston, TX. In this position, Jim is responsible for providing functional expertise/support to projects, deploying Chevron Project Production Management across the corporation's worldwide major capital project portfolio and exploring innovative ways to execute projects.
Jim joined Chevron in 2004 and has executed Major Capital Projects globally including: Lobito Tomboco and Tombua Landana projects in Angola and FGP/WPMP project in Kazakhstan.
A native of Houston, Jim graduated in 1989 from Texas A&M University with a bachelor's degree in Mechanical Engineering and later completed his MBA from Rice University in 2004. After graduating Texas A&M, he joined Brown & Root as a Design Engineer in Houston, TX. He has held numerous technical and leadership positions across the industry including: Project Engineer / Manager at Brown & Root, Assistant Chief Engineer at WFI International, Project Engineering / Manager Enron Engineering & Construction Company and Systems Engineer / Project Manager at FMC Corporation. Jim has worked and/or lived in Central America, Brazil, Angola, France, Kazakhstan and the United Kingdom.
Jim is married and has three children and two dogs.