Each year PPI recognizes contributions and thought leadership in the area of Project Production Management. The award is presented at the Annual PPI Symposium.
PPI presented the 2019 Technical Achievement Award to Gary Fischer, General Manager, Special Projects at Chevron Corporation. Mr. Fischer has spent 30 years in Chevron's capital projects organization and has held a variety of technical and executive positions across downstream, chemicals and upstream. During Mr. Fischer's career, he provided functional expertise to improve project team effectiveness and created best-in-class approaches for the execution of Chevron's worldwide major capital projects portfolio.
The Institute gave the award to Mr. Fischer in recognition of the leadership and general excellence he has exhibited in Chevron's evaluation and implementation of Project Production Management and digital transformation on major capital projects.
---
PPI presented the 2018 Technical Achievement Award to Professor Martin Fischer, Fifth Kumagai Professor in the Stanford School of Engineering, and Director of Stanford University's Center for Integrated Facility Engineering (CIFE).
The Institute made the award to Professor Fischer in recognition of his long career in research into technology and innovation to improve effectiveness of project teams involved in designing, building and operating facilities. His work advances the theoretical foundations and applications for virtual design and construction.
---
PPI presented the 2017 Technical Achievement Award to Jennifer Weitzel, General Manager of the Global Data Center Program at Microsoft.
In her current role, Ms. Weitzel is responsible for the global expansion of Microsoft's Cloud Infrastructure Program, with capital investment of $9 billion per year over the next five years.
---
On November 30, 2016, Glenn Ballard, Research Director of the Project Production Systems Laboratory at UC Berkeley, was awarded the 2016 PPI Technical Achievement Award.
Dr. Ballard was recognized for his invaluable contribution in the delivery of capital projects through development of theory and application of operations management concepts, including the Last Planner approach.
---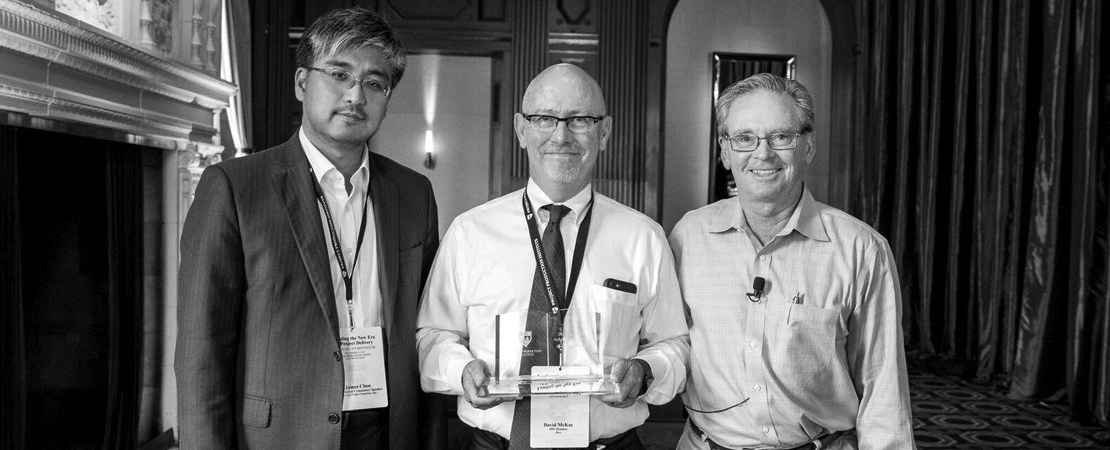 On December 9th, 2015 David McKay, Vice President, Well Factory Execution – Bakken for Hess Corporation was awarded the 2015 PPI Technical Achievement Award.
Throughout his career, McKay has been instrumental in delivering significant value through the application of operations management concepts to optimize oil and gas field development.
---
On December 3rd, 2014 Mark Spearman, CEO of Factory Physics Inc. was awarded the 2014 PPI Technical Achievement Award.
Spearman was recognized for his many contributions to the field of Operations Management theory, including development of new theory, codification of existing theory, teaching, research and writing.
The annual award includes an unrestricted grant to support additional research in the recipient's field.