During the past century, we have created an approach to delivering capital projects that is built to fail. The more we implement elements of the current approach, the worse project outcomes become. Only through resolving this "gap" will we be able to solve the project performance challenge.
Todd R. Zabelle's forthcoming book, Built to Fail, will address why construction projects cost so much, take too long and how to fix it. This book will be released in January 2024, published by Forbes | Books.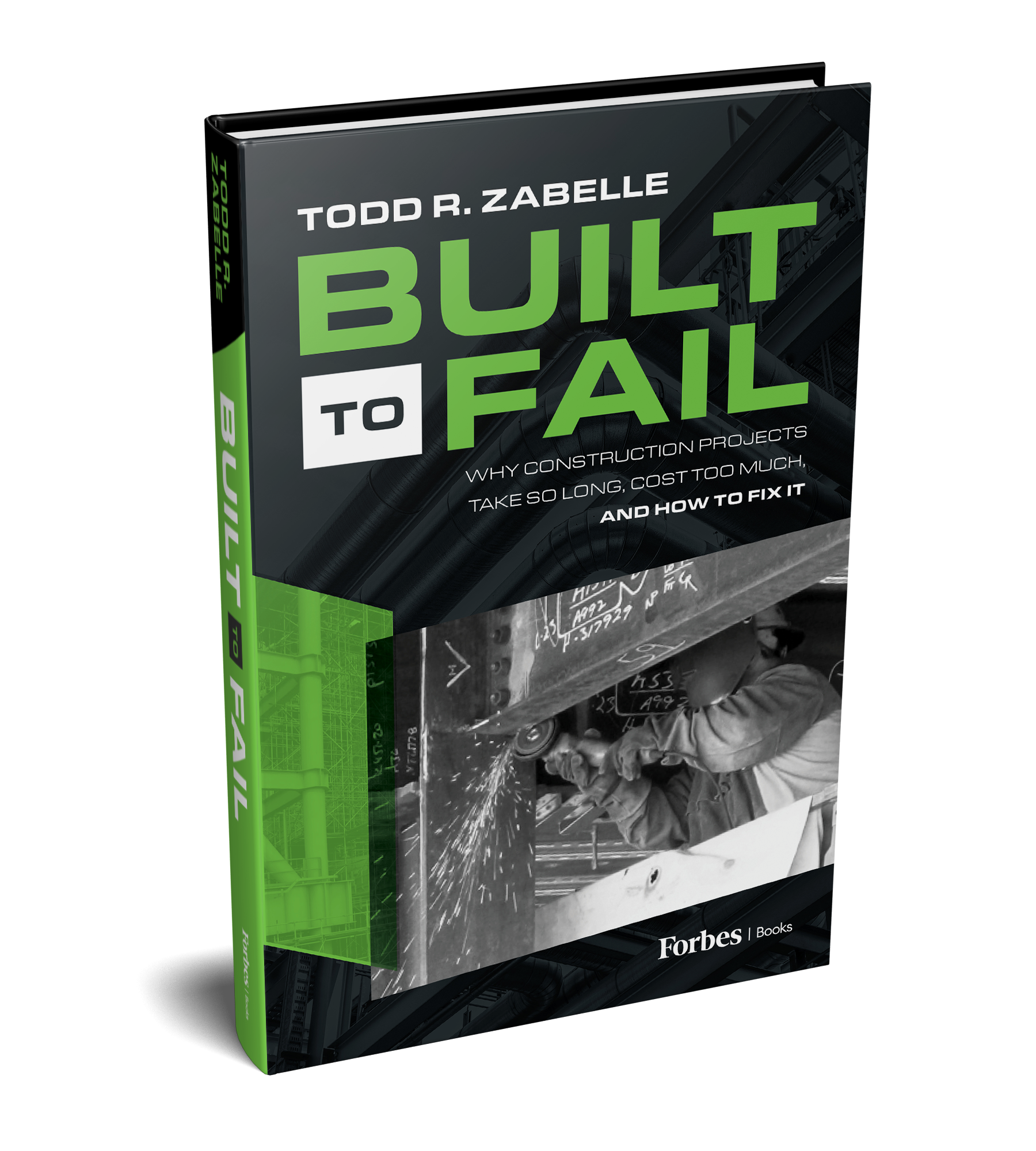 Todd R. Zabelle
Todd is the Founder and President of Strategic Project Solutions, Inc (SPS). Zabelle has more than thirty years of experience in the delivery of complex and critical capital projects ranging in size from $500K to $55 billion. He is the Founder & CEO of Strategic Project Solutions, Inc. is the Founder & CEO of Pacific Contracting, a founder and equity partner in the Lean Construction Institute (LCI) (prior to making it a not for profit), and founder of the Project Production Institute (PPI). View bio
---
About PPI
PPI works to increase the value Engineering and Construction provides to the economy and society. PPI researches and disseminates knowledge related to the application of Project Production Management (PPM) and technology for the optimization of complex and critical energy, industrial and civil infrastructure projects.